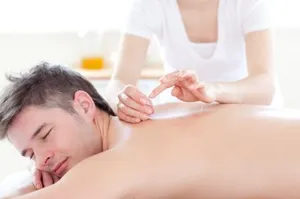 Acupuncture involves more than just the obvious symptoms of a patient. Acupuncturists evaluate the manner in which the patient speaks, what he or she talks about, Chinese pulses and takes into account factors that may not necessarily be factors that Western doctors value as being important. We also take into consideration that our physical pain can come as a result of an emotional imbalance rather than an actual injury or illness. Chinese medicine treats the whole person and recognizes the mind as part of the body. Unlike Western Medicine, in which we can see improvement quickly in the form of a pill or surgery, acupuncture improvement comes gradually. We look for improvement in diminished intensity of discomfort, less frequent events or shorter durations. It is therefore important, and you will be encouraged, to become a close observer of change in your symptoms. Pain may not completely be resolved, but instead of living with a pain threshold of 9 out of 10, you may now realize your pain is a 2 out of ten, and no longer prompting you to reach for the over-the-counter pain relief meds you've come to depend on.
As your practitioner, I will work with you to identify the ways in which you can realize a greater well being, in addition to the acupuncture treatment This might be a recommendation for a lifestyle change, or a suggestion to consider other avenues of wellness such as herbal remedies, yoga, Chiropractic care or massage, just to name a few. Some times the obvious opportunity for improvement is too easy to see. For example, read the "Benefits of Drinking Water" located in the "Acupuncture" drop down menu.
At A Greater Well Being, we hold "treatment" as a partnership between the practitioner and the patient. We honor the opportunity to work with you, and help you with meeting the goal of realizing the fullest potential of wellness in your life.
Please take a moment to read the testimonials from our patients in the "Testimonials" tab of the website.